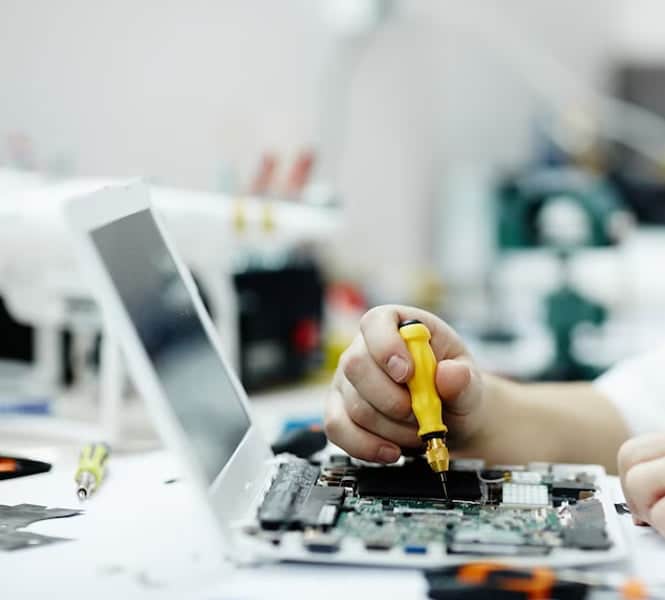 We do Computer Repair for all brands of Laptop and Desktop computers. 
Most common repairs include LCD display replacement, Logic Board repairs, Hard Drive and hard drive cable replacement, RAM upgrade, SSD upgrades, battery replacements, keyboard replacement and track pad replacement.
We repair water damage on Laptops. We manage to salvage most water damaged Laptops with about 2-3 hours of labor and the cost of replacement parts. Most water damaged Laptops do not require motherboard replacement.
Are you worried about Laptop broken screen repair cost? Ask us about second hand screen options. We have a range of fully functional  laptop displays at lower prices.
All models are different but can be easily identified by the serial number and model number of your device.
We buy damaged devices – Dead or Alive. If the device is too damaged or too old for us to buy, we will recycle it for you.
Apple MacBook is by far the most common model of laptop we repair but we are seeing more and more HP, DELL and Asus Laptops. Microsoft Surface Battery replacements are very common repair too. We see Surface as a very good alternative to iPad Pro and hence very popular with business people.

Computer Repair in Wellington:

Services that we provide for the Computer Repair